Apply for membership
Membership registration
You can get helpful technical information that can assist you to facilitate challenging formulations, solve tableting or injectable
issues or enable unique and patient-friendly dosage forms by becoming a member of our website.
Your membership registration can be completed in a few easy steps, as shown below.
Benefits of membership:
Download technical data sheets by specific applications
Download quality/regulatory documents
(e.g., SDSs, specifications,
statements)
News updates regarding Asahi Kasei products
(e.g., New technical data sheets)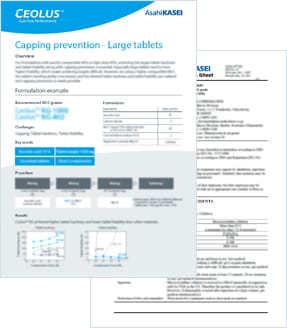 To register, simply follow these steps:
Fill in your information as indicated on the web page.
Confirm the invitation e-mail that will be sent to your e-mail address to complete your registration.